A YEC Photo Album
February 12, 2010 — Deacon Duncan
In honor of Darwin's birthday, I thought it might be fun to present some actual photographs of the history of the universe. These are not "artist's conception" or faked in any way. These are actual photographs of the things that were going on around the cosmos about 6,000 to 10,000 years ago.
6,000 years ago, the remnants of a supernova were swirling away into space.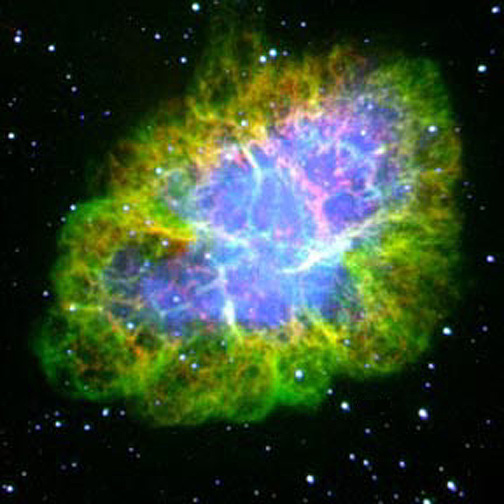 ---
7,000 years ago, other clouds of dust and gas were very slowly condensing and ultimately giving birth to new stars.
---
8,000 years ago, the Trumpler 14 star cluster, made up of very young stars only half a million years old, twinkled serenely in the night sky.
---
9,000 years ago, a huge cluster of stars was shining, barely visible from earth (except in infrared wavelengths), obscured by dust and other interstellar matter.
---
10,000 years ago, the aging stars in the NGC 2420 cluster were shining calmly, if a bit reddishly, due to their 1-billion-year age.
---
There's lot's more, of course. In fact, if you visit atlasoftheuniverse.com, there's even a map of all the nebulae and star clusters within 10K light years of Earth—with a companion map out to 20K light years.
Remember, these are not illustrations or artistic renderings of any kind. Light takes time to get from there to here, so by the time we see it here, we're seeing what was happening in the past. When we look at the parts of the universe pictured above, we're seeing 6, 7, 8, 9 and 10 thousand years into the past, first-hand, eye-witness stuff.
And these sights are visible to everybody. You don't have to "believe in" Darwin or disbelieve in Genesis. You can even be an ordinary camera, with no beliefs or preferences at all. The same sights are visible and recordable to everybody.
So the next time someone tries to tell you that six days of creation were happening 6 to 10 thousand years ago, ask to see the pictures.
It's not like we can't see what's really out there.